Our Commitment to Safety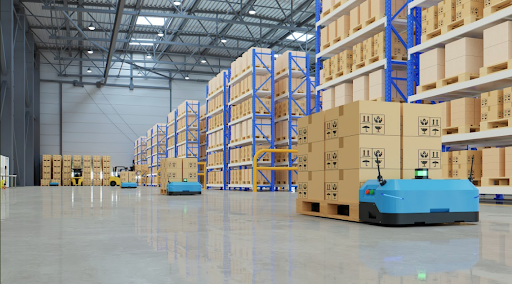 As with any industry, an emphasis on safety is important. At Blair Duron, our mission is to elevate our clients' floors to the highest level by providing supervisor workmanship and materials, which ensure endurance and value. Part of what makes this possible is the fact that Blair Duron has one of the largest direct labor forces in the country. This allows us to assign a dedicated team to every project from start to finish, providing our clients with superior concrete floor installation and repair each and every time. However, in order for our technicians to provide such quality workmanship, they must first be in a safe environment that allows them to do so.
Important OSHA Standards To Which Blair Duron Adheres
At Blair Duron, we are committed to creating a safe working environment for all of our technicians. We proudly empower all of our employees to stop work at any point throughout the process any time a potential safety risk is observed. Further, we adhere to the following OSHA safety standards for floor contractors:
Daily Toolbox talks, where we record near-misses for feedback
Weekly all-hands meetings on relevant safety topics
Daily job hazard analysis (JHA) created and reviewed at each job site prior to starting work
OSHA 10 annual training for all floor technicians and supervisors
Also, OSHA 30 annual training for all supervisors and project managers
OSHA 500 and OSHA 510 training for key important company executives
Blair Duron also implements the following safety actions:
Noxious Odors: Unfortunately, the flooring installation process is not without the risk of odors. However, at Blair Duron, we remain firm in our efforts to keep abreast of best practices when it comes to our silica exposure plan to minimize exposure to these fumes. Furthermore, all of our technicians are provided with and trained to use the correct personal protective equipment (PPE) as they prepare and install concrete, terrazzo, and epoxy floors. If we are working on a project that exhibits a strong odor, we will work after hours to allow proper outgassing before business hours are back in session. At each job site, we hire an independent Air Monitoring Firm to ensure that each site has adequate airflow.
Proper Vacuuming: Many projects require sanding or grinding to prepare surfaces for new floors. To do this, we use a two-step vacuuming process. First, we use separators to collect heavy materials. Next, we use small micron filters to capture dust. This helps to ensure that we can seal your new flooring system without error.
Benefits of a Direct Labor Force for Concrete Repair and Maintenance
There are several benefits of hiring a direct labor force for concrete repair and maintenance. One is that you can ensure proper training and years of experience aligned with the project's complexity. In fact, at Blair Duron, we pride ourselves on doing this. Also, we continue to review and share important information from OSHA and ANSI (American National Standards Institute) with the team to increase our knowledge of job site safety and our subsequent responsibilities onsite.
Other benefits of hiring a direct labor force include:
On-time completion, executing 500 projects each year with a field team that averages 8 years of experience. As a result, we bring the requisite related experience to every project
Cost-effectiveness – we also have the resources necessary to complete any kind of job without having to use a third party
In-house equipment maintenance and repair
Quality assurance – we have resources dedicated and trained to audit every project. This guarantees safety and quality from inception to project completion
At Blair Duron, our goal is to provide a safe and hazard-free workplace for our technicians. According to OSHA, U.S. businesses spend almost $170 billion per year on workplace accidents and subsequent injuries and illnesses. In addition, by implementing these safety standards, we continue to provide our staff with a safe and healthy working environment.